ImEx Cargo for all of your healthcare shipments
From vaccines, laboratory equipment, MRI/MRT machines to blood samples and beyond: ImEx Cargo is your partner with an in-depth knowledge of the healthcare and pharmaceutical industry. We understand cool chain. We are here to help. Always. Worldwide.
We connect our customers, partners as well as communities with a scheduled all cargo airfreight service to the areas and markets we serve globally; 

We develop an integrated approach utilizing our partners and clients' offerings to provide full end to end cargo transportation and management.

We provide cargo transportation and logistical project support for emergency services.

We provide cold chain solutions to maintain product integrity and minimize risk.

We serve our communities and diversity is always at the heart of our business.
Exact temperature monitoring from acceptance to delivery
Special packaging solutions and thermal blankets for palletized shipments
Dedicated, skilled staff trained in handling healthcare products
Full compliance with IATA TCR and CEIV certification
Customer service support 24/7, online track&trace option for all shipments
QEP certified network
Boeing 747-8 and 747-400 with three compartments enabling different temperature settings from 4°C to 29°C
Temperature control facilities on majority of stations throughout our network
High-tech hub at International Airport with effective connections to deliver cool chain cargo worldwide
Tailor-made logistics solutions based on your individual requirements
The solution for time and temperature sensitive pharmaceutical products that need to be shipped in active containers, including dry ice technologies. Goods shipped are kept at a constant temperature throughout the entire cargo journey.
A solution for prepackaged pharmaceutical products. Within required temperature ranges and by seasonal consideration of routes, healthcare goods are shipped effectively.
ImEx Cargo utilizes the following containers to ensure the safety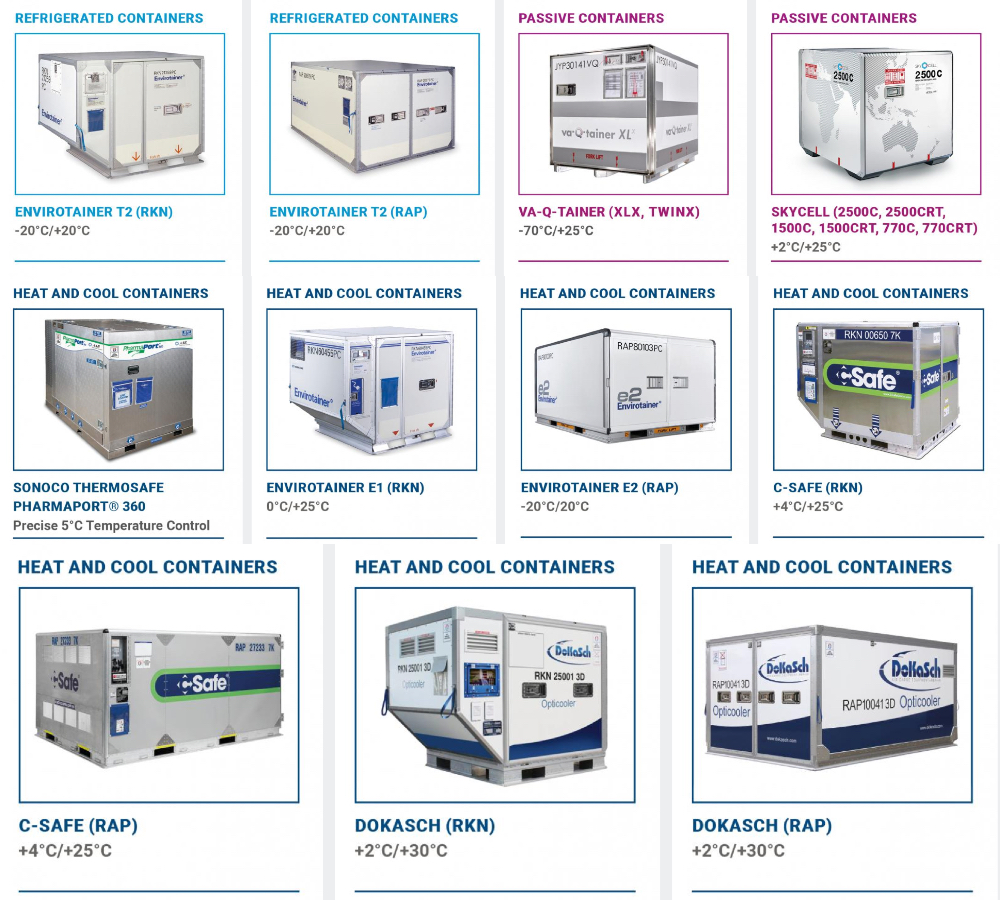 Our routes include ORD - SVO, ATL - FRA, MIA - SDQ, MIA - GEO, MIA - SJU, MIA - POS and more. Connect with us for the updated schedules!
We have expanded our network by collaborating with reliable partners. Our worldwide network enables us to connect customers to the world's largest cargo markets.
AirBridgeCargo (ABC) is the leading all-cargo carrier in Russia and operates among the top ten international cargo airlines worldwide.
ABC hub - an innovation center at Sheremetyevo International Airport
ABC is fully compliant with IATA TCR and CEIV certified
Strong pharma network
StratAir is committed to a high level of safety, Efficiency and Operational Excellence. It aims to provide the best value and best-in-class customer service in the air cargo industry.
Specialists in pharmaceuticals
Freighter, GSA and Partner stations throughout the US, Caribbean and South America