WBE (Women's business enterprise)

WBE Certificate stands for Woman Business Enterprise and denotes that a woman (or women) has majority ownership and control of a business entity. The WBE Certification Program is not an endorsement of applicants goods, services, pricing, or profitability.
DBE (Disadvantaged business enterprise)
The Department's Disadvantaged Business Enterprise (DBE) program is designed to remedy ongoing discr

imination and the continuing effects of past discrimination in federally-assisted highway, transit, airport, and highway safety financial assistance transportation contracting markets nationwide. The primary remedial goal and objective of the DBE program is to level the playing field by providing small businesses owned and controlled by socially and economically disadvantaged individuals a fair opportunity to compete for federally funded transportation contracts.
WBENC (Women's business enterprise national council)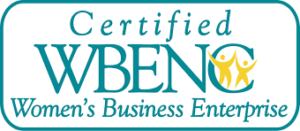 The certificate is the cornerstone of WBENC's CORE platform (Certification, Opportunities, Resources and Engagement). Certifying women-owned business is the foundation of WBENC's mission, along with connecting WBENC-Certified Women's Business Enterprises (WBEs) with WBENC's Corporate Members to facilitate real-time business opportunities and serving as a Resource to offer training that helps the Corporate Member and the WBENC-Certified WBE grow their capacity.
WOSB (Woman-owned small business)
WBENC's world-class certificate is accepted by more than 1,000 corporations representing America's most prestigious brands, in addition to many states, cities and other entities. WBENC is also an approved Third Party Certifier for the United States Small Business Administration (SBA) Women-Owned Small Business (WOSB) Federal Contracting Program.
WOMEN OWNED Logo

The women owned logo represents that our products and services are provided by a women business owner. Also, the company is been certified by different organizations and government, such as WBENC and SBA.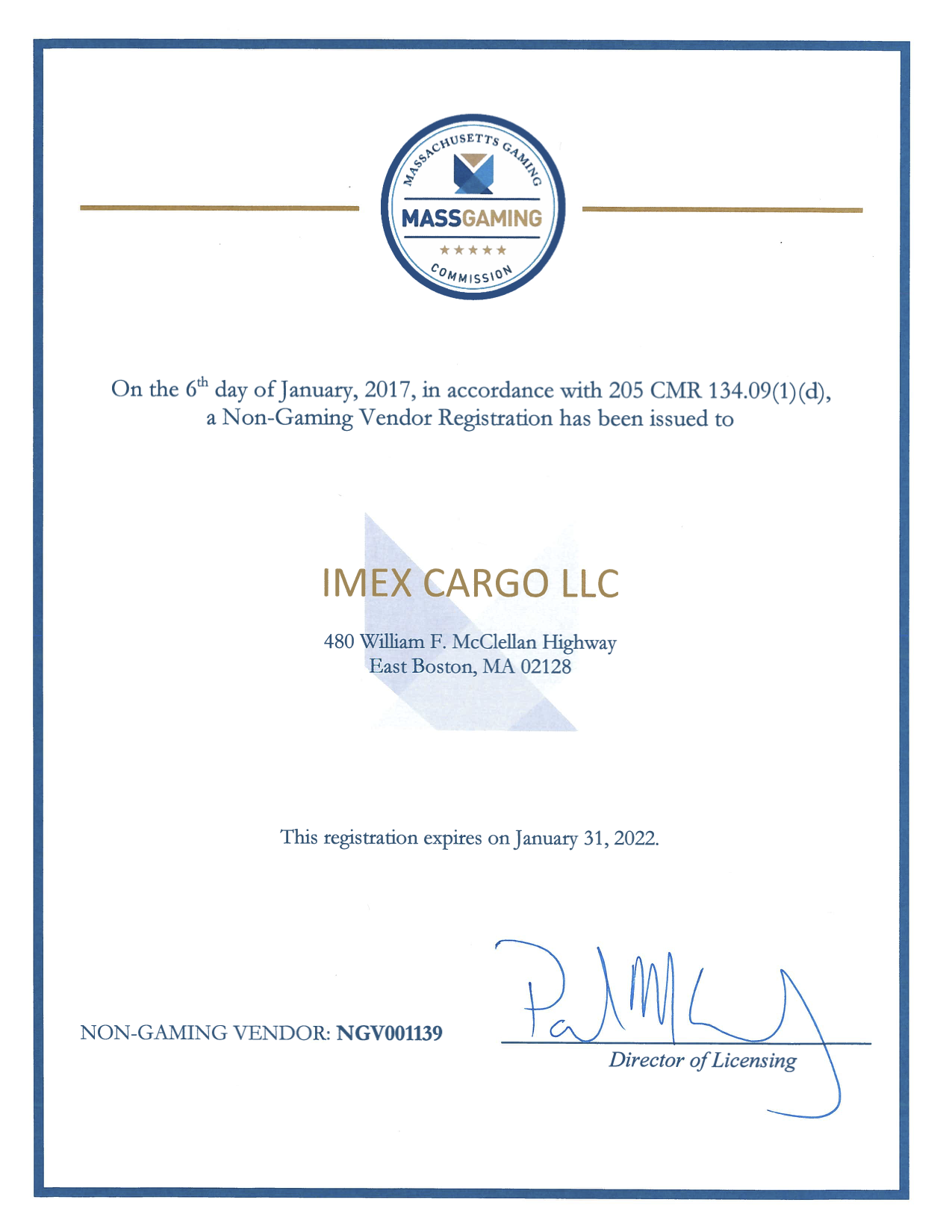 The Division of Licensing of the Massachusetts Gaming Commission (MGC) is pleased to notify you that ImEx Cargo LLC is now registered as a Non-Gaming Vendor.  You are now authorized by the MGC to conduct business with gaming establishments licensed by the MGC.